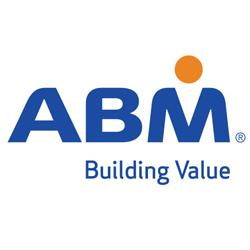 ABM Aviation
Overnight Shuttle Drivers
Sorry, this job has expired.
Denver, Colorado, United States
Paid Holidays, Paid Vacation, 401K / Retirement Plan, Vision Insurance, Dental Insurance, Life Insurance, Health Insurance
Ready for your career to take off? Then check out ABM Aviation today!
Currently, we are seeking energetic, motivated, and polished Shuttle Drivers with Commercial Drivers License (Class A or B) with Passenger endorsement for Denver International Airport!
As a Shuttle Driver you will drive passengers on fixed routes, help passengers load and unload luggage, inspect vehicles on a regular basis, and report any unsafe conditions or maintenance issues. You must be flexible and willing to complete all tasks you are assigned.
Overnight Shift Hours:
8:45 pm -5:15 am
9:45 pm - 6:15 am
We offer:
• $20.00 to $23.00/hr
• 401(k) Retirement Plan
• Vision, Dental, Health Insurance
• Life Insurance
• Vacation and Sick Pay
• Holiday Pay
• Customer Service and Safety Incentive Programs with cash payouts
• Set schedule - No split shifts
Requirements:
• Commercial Drivers License class A or B with Passenger endorsement
• Clean Motor Vehicle Record (Fewer than 6 points in prior 24 months)
• Excellent customer service skills
• Shift flexibility-Must be willing to work nights, weekends, holidays.
• Must be able to pass Denver International Airport Background Screening and obtain DEN ID Badge.
Apply today and our Recruiter will contact you to set up an Interview!
About us:
ABM is the only single-source provider of end-to-end support solutions for the aviation industry. We support the world's leading airlines and airports through 15,000 highly-skilled team members, leading-edge technology, and innovative service delivery. Our success is the direct result of the intelligent, creative, driven employees who love what they do. We enjoy a dynamic and uniquely spirited culture and have an overriding philosophy to provide our employees with the immense potential to grow, learn, and succeed within the company.
We nurture the training and development of employees to create a dedicated, confident, and responsible team that is on the forefront of industry best practices and provides the highest level of service. We offer attractive and competitive compensation, incentives, and continuous learning and growth opportunities. We strive to bring together team members from a wide variety of backgrounds. We value our employees' diversity and are committed to being an equal opportunity employer.
ABM is an EOE/AA (M/F/Vet/Disability/Gender Identity/Sexual Orientation)
tm18fudgxrff
652814611